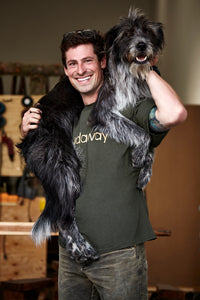 Morgan Keenan
President & Founder
Morgan grewup on the outskirts of Charlotte, North Carolina and graduated from UNCW with a bachelor of science degree in entrepreneurship and a minor in studio art- ceramics. In his freetime he enjoys trailrunning, skateboarding, biking, and all things backcountry. His favorite knife is the Sanrok 5.5, and claims it to be the worlds most useful and effiecient chef knife!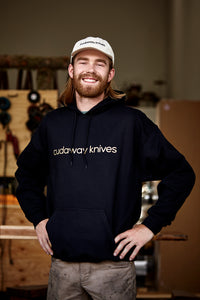 Duncan McIntosh
COO & Head Knife Maker
Duncan grew up in the small town of Gardiner Montana, the northeast entrance to Yellowstone National Park. His hobbies have been shaped through living in the mountains of Montana and like many residents of Bozeman he enjoys hunting, fishing, skiing, snowmobiling, and all the other world class activities that the area has to offer. He is also a big fan of metalworking and making things with his hands, his dad was a jeweler and his mom is the director of food and beverage for Yellowstone National Park. This makes Cudaway a perfect place for Duncan to blend his backgrounds of metal working and food. Duncan's favorite Cudaway Knife is the Sanrok 7. He says "If you can only have one knife in your kitchen, this is the only knife you need!"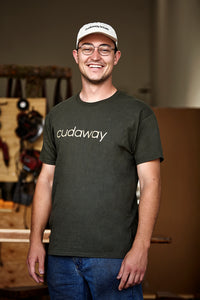 Jack Wickum
Marketing Director & Knife Maker
Jack was born and raised in Eagle County, Colorado. An avid traveler, he's spent time studying in Argentina, teaching English in France, and working on farms all across the world. After working a variety of jobs ranging from snowmobile guide to stagehand, he's finally settled in Bozeman and is thrilled to be a knife maker for Cudaway. In his free time, Jack performs improv comedy at Last Best Comedy in downtown Bozeman. He can also be found hosting dinner parties and cooking for friends old and new. For this task, he swears by the Sanrok 7 a perfectly sized blade for the ambitious home cook. 
"Absolutely unparalleled products and service. I'm confident that this store will be the next big thing in its industry, and that its products will be timeless."